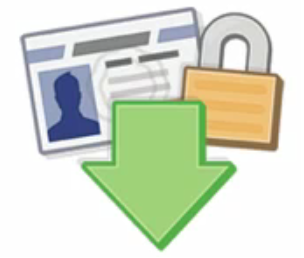 This week facebook has unveiled a new feature that allows you todownload a copy of your information. This is great because, until now, we did not have a way to download information from the site.
For now it seems that the new feature Download Your Information has not been rolled out to everybody. So, the steps and screenshots in this article are from the facebook video that shows how the feature works.
Now, if for any reason you want to download a copy of your information of your profile, your pictures, videos, messages and other information, here is an easy way to do it.

1. Login to your facebook account.
2. Go to Account and select Account Settings. Here you will find, near to the bottom of the menu, the option Download your information, click on it.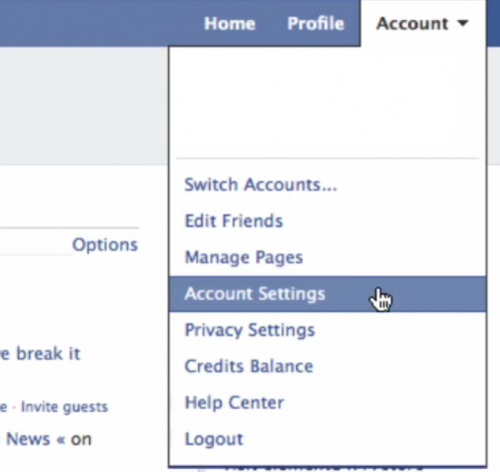 3. The following is the download page. Here you will find an explanation of what information is available to download, and it also tells you how to protect the data that you are about to download.
Remember to keep this data secure!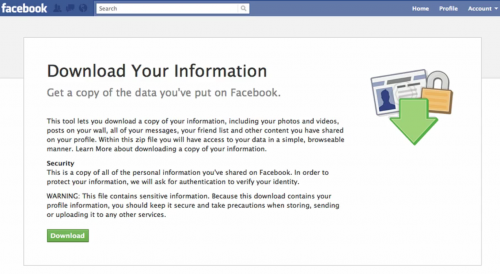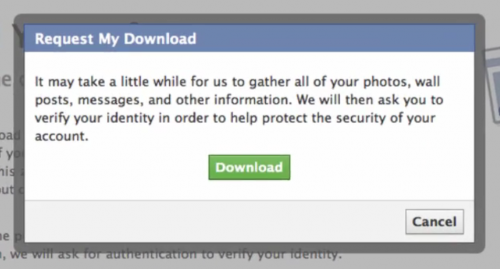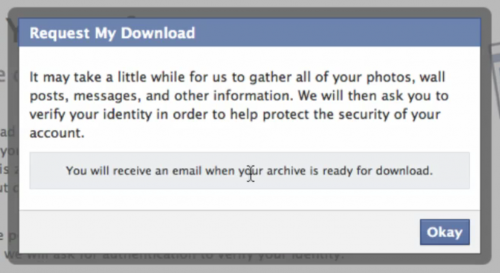 4. After you click Download, once again Download, and Okay, facebook will collect and get ready all the data to be downloaded in a single file.
5. Next, when your file is ready for download, facebook will send you an email with a link to downloadyour information.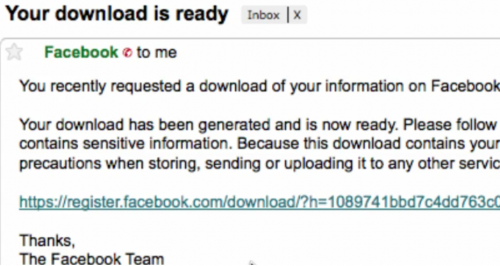 6. After you click the link, for security reasons, facebook is going to ask you to confirm your password; type your password and click Continue.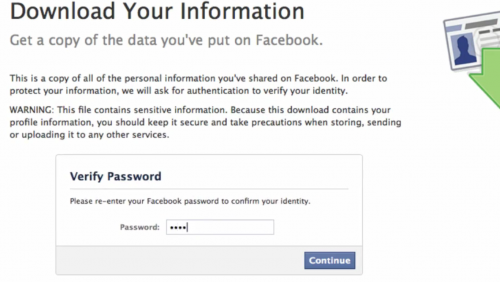 7. Next, click Download Now and the file will start downloading.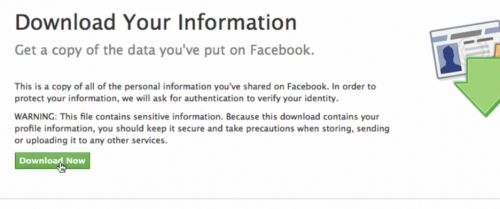 8. Remember that the information that you download is in a zip file format, you will need to unzip the file before you are able to view the data in your Web browser. To unzip just double click the file.
One thing to keep in mind, is that downloading your information from facebook, does not delete it from the site! If you still don't have this new feature, don't worry and keep checking, soon it will be available to everyone.
To conclude, here is the video if you'd like to watch the instruction instead:
Disclaimer: The steps showing in this article came from facebook video shown above. Because the feature Download Your Information has not been rolled out to everyone, the steps may change. Bookmark this page and keep checking for updates.